The Association of Fraternity/Sorority Advisors Awards & Recognition Committee is excited to announce the 2023 award recipients! Every year, the AFA Awards & Recognition Committee recognizes outstanding contributions by our members and colleagues, and these awards will be presented during the AFA Annual Meeting in Tampa, Florida between November 28 – December 1, 2023.
Mark your calendars to follow AFA on social media where we will celebrate our winners during Awards & Recognition Week, October 2-6, 2023!
On behalf of the Association of Fraternity/Sorority Advisors Foundation, we invite friends and colleagues to honor award recipients with an "In Honor Of" gift to the AFA Foundation. Each donation will be used to advance the work of AFA through scholarships, grants, and funding for professional development initiatives.
To make an In Honor of gift, click here. Then, please select "In Honor Of" and list the award recipient(s) in the comment box below the tribute notification. The AFA Foundation will share the list of donors with the award recipients following the 2023 AFA Annual Meeting.
Congratulations to all our recipients, and please consider honoring these extraordinary professionals today!
2023 Individual Award Recipients
Dr. Kent L. Gardner Award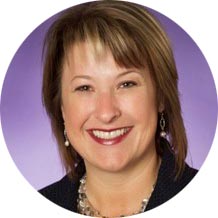 Dr. Kathryn Cavins-Tull, Vice Chancellor for Student Affairs, Texas Christian University
Dr. Kathy Cavins-Tull came to Texas Christian University in July 2011 after serving most of her career in the Midwest. She serves as the Vice Chancellor for Student Affairs and directs the out-of-class environment for students focusing on student health and wellness, leadership development and student engagement, multicultural and international services, religious and spiritual life, housing and residence life, campus dining, Fraternity and Sorority Life, career services, conduct, public safety and crisis intervention.
Outside of TCU, Dr. Cavins-Tull has served on the advisory board for the National Association of Student Personnel Administrators (NASPA) Center for Women, the James E. Scott Academy Advisory Board, and as a member of the NASPA Fraternity and Sorority Knowledge Community. Dr. Cavins-Tull is an adjunct professor in the TCU College of Education, teaching student development theory, campus ecology, organizational behavior and legal issues in higher education.
She is married to Dr. Ashley Tull, who serves as a Professor & Program Director for the Ed.D. in Higher Education Program in TCU's College of Education. She and Ashley are the parents of four teenagers.
Dr. Cavins-Tull is a member of Sigma Kappa Sorority.
Dr. Robert H. Shaffer Award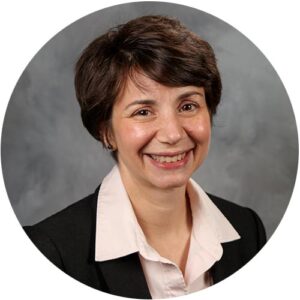 Amy Vojta, Associate Director of Fraternity and Sorority Affairs, Rutgers State University of New Jersey
Amy Vojta has served as the Associate Director of Fraternity and Sorority Affairs at Rutgers University since 1996. Her 31-year tenure of advising fraternity/sorority life communities is extraordinary, making the development of fraternity and sorority undergraduate students her life's work. She is a force of positive change and masterful at establishing meaningful connections through her warm and welcoming approach. Using humor and charm to forge long partnerships and tackling difficult conversations, Amy has been a staple in the fraternity and sorority community. .
Along with her impressive campus-based advising career, Amy has served in many roles supporting the fraternity and sorority profession including President of the Association of Fraternity/Sorority Advisors twice in 2003 and 2005, a member of the AFA Foundation Board from 2009-19, and as Chair from 2017-19. In addition to her impressive volunteering resume, Amy served as the Executive Director for the Northeastern Greek Leadership Association (NGLA) from 1996-2006 and was vital in building the conference experience students and professionals experience today.
Amy lives in New Jersey with her husband and daughters and serves as a Girl Scout Troop Leader. She is a proud member of Alpha Gamma Delta Fraternity and serves on the Scholarship Committee for the Alpha Gamma Delta Foundation.
Jack L. Anson Award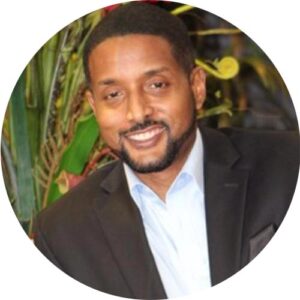 Attorney Rasheed Ali Cromwell, Founder and President, The Harbor Institute
Attorney Rasheed Ali Cromwell blends his legal, cultural, and educational experiences to positively impact the fraternal world. Through the Harbor Institute, an educational consulting firm based out of Washington, DC, he has presented at over 300 colleges/universities in 45 states.
In the classroom, he taught and co-developed the curriculum for the Fraternal Values/Leadership Series at Howard University. Additionally, he served as a co- professor and co-developed the curriculum for a Black Greek class at The Ohio State University (OSU). In the e-learning space, he serves as the primary content developer for Brave and Bold Dialogues, a 60-minute DEI module that is utilized by over 30,000 college students nationwide and select National Panhellenic Conference (NPC) sororities for their new membership requirements.
In 2021, AFA awarded the Harbor Institute the Excellence in Educational Programming Award for new and innovative programs that result in learning or education.
Attorney Cromwell is the co-author of The Harbor Institute's Guide to Culturally-based Fraternal Organizations (CBFOs) and is currently a financial member of his Omega Psi Phi Fraternity, Inc. graduate chapter, Kappa Psi, in DC. Additionally, he volunteers as the DC-National Pan-Hellenic Council (DCNPHC) attorney and practices law serving as of counsel for the Fraternity Sorority Law Group (FSLG).
Sue Kraft Fussell Distinguished Service Awards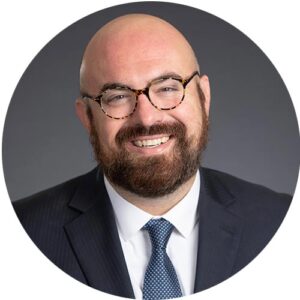 Dr. Michael Goodman, Assistant Professor of Practice, University of Texas at Austin
Dr. Michael A. Goodman is an Assistant Professor of Practice in Educational Leadership and Policy, and Co-Coordinator to the Program in Higher Education Leadership and Policy at The University of Texas at Austin. Goodman is a former campus-based sorority/fraternity life practitioner, and continues to research sorority/fraternity life in different capacities. Some of Goodman's work can be found in the Journal of College Student Development, College Student Affairs Journal, and AFA's Journal of Sorority and Fraternity Life Research and Practice.
Dr. Goodman has been a volunteer with AFA for several years, including serving as the Chair of the Research Committee and a member of the Diversity, Equity, and Inclusion Advisory Committee.
Dr. Goodman was initiated into Pi Kappa Alpha Fraternity in 2006 at the University of Central Oklahoma.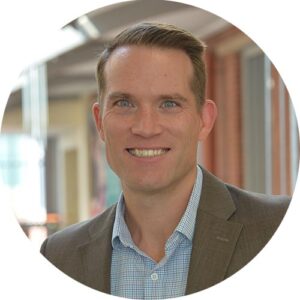 Dr. Adam McCready, Assistant Professor in Residence, University of Connecticut
Adam M. McCready, Ph.D. serves as Assistant Professor-in-Residence of Higher Education & Student Affairs at the University of Connecticut's Neag School of Education. His research critically examines the college student experience, and his scholarship has often focused on historically white sororities and fraternities. His research has been published in Psychology of Men & Masculinities, Research in Higher Education, Innovative Higher Education, Measurement and Evaluation in Counseling and Development and the Journal of Student Affairs Research and Practice.
A member of the Association of Fraternity/Sorority Advisors for two decades, Adam serves as the Editor for the Journal of Sorority and Fraternity Life Research and Practice (JSFLRP). He has served on the JSFLRP editorial board since 2015.
Prior to his faculty career, Adam worked for the Department of Residential Life at MIT as Assistant Director of Fraternities, Sororities and Independent Living Groups from 2011 to 2014. He received the MIT Infinite Mile for Student Life Award in 2014, the Institute's highest honor for student affairs professionals. He served as the Coordinator of Greek Life in the Office of Student Involvement & Leadership at the University of New Hampshire from 2007 to 2011. He is affiliated with Theta Delta Chi Fraternity.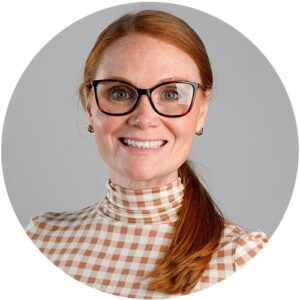 Kari Murphy, Assistant Dean for Sorority and Fraternity Life, Illinois State University
Kari Murphy serves as the Assistant Dean of Sorority & Fraternity Life at Illinois State University. Kari is a proud graduate of Valparaiso University and the University of the Pacific. She is also a Certified Student Affairs Educator and earned the specialty credential in Fraternity and Sorority Life this past January.
Passion for learning and growth both professionally and personally guide Kari's contributions to the industry. Her professional career has been focused on enhancing the sorority and fraternity experience for the past 15 years. Throughout that time, she has volunteered for more than a dozen national organizations.
Kari is a member of Kappa Delta Sorority and serves on the National Leadership Team.  She has also served the Association on a variety of committees, as a Regional Director, on the Nominations and Elections Committee, and most recently, as the Graduate Staff Coordinator on the Annual Meeting Planning Team.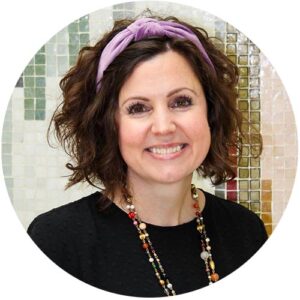 Lindsay Sell, Director of Fraternity and Sorority Life, Colorado State University
Lindsay Sell began her journey in fraternity and sorority life when she joined Kappa Alpha Theta at Colorado State University (CSU). Membership in Kappa Alpha Theta and Panhellenic leadership led to work as an Educational Leadership Consultant for Theta followed by earning a M.S. in Student Affairs in Higher Education from CSU. Lindsay worked in a number of departments at different institutions, including fraternity and sorority life at the University of Connecticut. She has had wonderful opportunities to serve in meaningful volunteer roles including current roles as the Director of Extension and a member of the Diversity, Equity, and Inclusion Committee for Kappa Alpha Theta, as an area advisor for the National Panhellenic Conference, and as Board Chair for the Association of Fraternal Leadership and Values.
Lindsay has also enjoyed a variety of volunteer roles in the Association of Fraternity/Sorority Advisors, including her current role as co-editor for Perspectives and previous roles with the Awards & Recognition Committee, with publications, and on the Professional Development Committee. Lindsay is currently the Director of Fraternity & Sorority Life at Colorado State University.
Gayle Webb New Professional Awards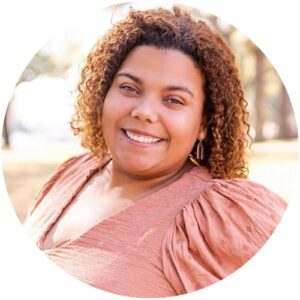 Lindsy Perry, Coordinator for Fraternity and Sorority Affairs, Austin Peay State University
Lindsy oversees Fraternity and Sorority Affairs at Austin Peay State University in Tennessee. She is currently the only individual who identifies as a woman on the National Executive Council for Tau Delta Phi Fraternity and holds the position of National Vice Council. Last year, Lindsy joined the Parallel Agency as an Educator and strategist to educate on inclusive practices and creating a sense of belonging. She also serves as a Collegiate Chapter Specialist for Delta Delta Delta Fraternity and has served previously on a concept team for the Timothy J. Piazza Center for Fraternity and Sorority Research and Reform.
Driven by her own life experiences, she takes pride in and is committed to advocating and educating on best practices for equity and accessibility within higher education for students. She graduated with an Organizational Leadership Communication degree from Illinois State University and went on to receive her Masters of Science in Education from Southern Illinois University, where she researched "Multiracial Students Experience at a PWI" and  "The Lack of Diversity in Sororities".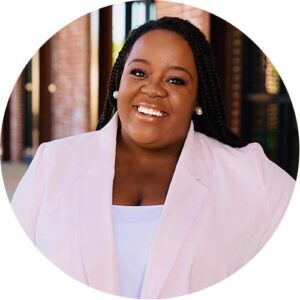 Robbie Miller, Program Manager of Health, Wellness, and Accountability, Alpha Phi Fraternity
Robbie Miller currently serves full time as a Program Manager of Health, Wellness, and Accountability at Alphi Phi International Executive Office and represents Bonny Shade Speaks, LLC. as the Client Relationship Manager. She previously served as the advisor for IFC, NPHC, and MGC at a campus based level. In her time as a professional, Robbie has served as a primary contact for holistic member support and accountability, diversity, equity, and inclusion, and sexual violence education.
Robbie received a Bachelor's degree in Psychology from UNC Charlotte and a Master's degree in Counselor Education from Clemson University. She holds a Certificate in Diversity, Equity and Inclusion in the Workplace and is certified as a Title IX DEI practitioner.
She is a current member of Delta Sigma Theta Sorority, Inc. and serves as a member of the Undergraduate and University Affairs Taskforce. She has also served the profession as a volunteer for AFA and the Association of Fraternal Leadership and Values. Robbie brings insight to her teams and understands the nuances that impact organizational involvement and commitment while acknowledging these experiences may be affected by campus and societal climate.
2023 Programming Award Recipients
AFA and Coalition of Higher Education Associations for Substance Abuse Outstanding Alcohol/Drug Prevent Program Awards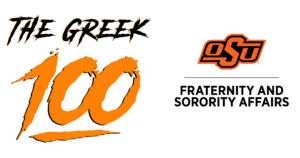 Greek 100 Peer Education Program, Oklahoma State University
The Greek 100 program is a student-led peer education program for the fraternity and sorority community at Oklahoma State University (OSU). The program's facilitators help educate organizations on important topics, such as bystander intervention, alcohol and drug education, hazing, mental wellness, and sexual violence prevention. Members from first year to seniors are expected to take action when they see something does not align with the values of their organization and OSU. By doing so, all members assure they have a safe and positive fraternity and sorority experience.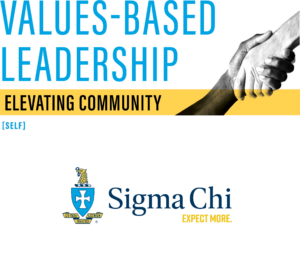 Values-Based Leadership Certificate (Living Well), Sigma Chi International Fraternity
The heart of values-based leadership exists in the ability to apply principled beliefs and values to the decisions and obstacles you encounter. The Values-Based Leadership Certificate is where values-based decision making comes to life! It is an experiential leadership course offered to undergraduate members of Sigma Chi Fraternity, where participants practice decision-making that aligns with their personal values and ethics. Additionally, learners gain skills and knowledge to become resilient and versatile leaders in complex and challenging situations. Finally, learners focus on wellbeing and holistic living by, among other things, creating a positive personal social media brand.
Living Well, the keystone course within the Values-Based Leadership Certificate, takes a holistic approach to wellbeing that encompasses the career, social, financial, physical, and community dimensions of one's life. Participants utilize Gallup's five elements of wellbeing to analyze the potential impact of alcohol and drug use, unhealthy relationships, social media, and exclusion and bias in personal and community wellbeing. A substantial portion of the course focuses on substances and their threats to wellbeing.
Excellence in Educational Programming Awards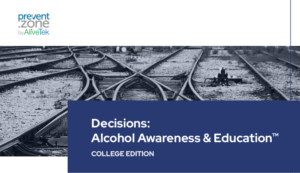 Decisions: Alcohol Awareness and Education – College Edition, AliveTek
"Decisions: Alcohol Awareness & Education™ – College Edition" is a comprehensive online course designed to equip students with the knowledge needed for responsible alcohol-related decision-making. Delving into expectations, motivations, and environmental impacts, the course explains concepts like blood alcohol content (BAC) and alcohol by volume (ABV) measurements for today's college students.
The course also tackles the critical subject of bystander intervention, offering insights into recognizing situations where early action is vital. It guides participants to identify when medical assistance is required, along with the necessary steps to take when a life is in danger.
What sets this course apart is its adaptability. It can be tailored to encompass campus-specific policies, resources, and local or national laws. Anchored in the Social Ecological Model of prevention, the course enlightens students on the physical consequences of alcohol and how external factors, including peer influence, can contribute to misuse.
This program was designed by seasoned professionals, including campus-based alcohol/drug educators and behavioral researchers with diverse backgrounds. Their expertise brings credibility and depth to the course content. "Decisions: Alcohol Awareness & Education™ – College Edition" empowers students with the tools to navigate the complex landscape of alcohol choices while fostering a culture of intervention and responsibility.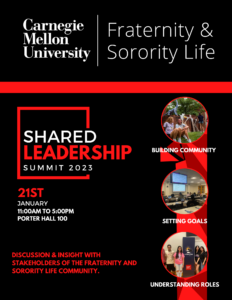 Shared Leadership Summit, Carnegie Mellon University
Carnegie Mellon University (CMU) enlisted the expertise of a consultant in crafting a strategic plan and one of the main objectives was implementing a shared leadership model. The Shared Leadership Summit served as the official introduction to the community, equipping them with tools to embrace shared leadership, which hinges on stakeholders understanding their roles, responsibilities, and sphere of influence within the fraternity and sorority life community. The Summit had three learning outcomes: building community among stakeholders, clarifying roles for individuals, and establishing community expectations. The Summit was held on the first Saturday after winter break, with 45 students, advisors, and CMU staff in attendance. The schedule contained various large and small group discussion activities. The pinnacle activity was the Topical Conversations. The six Topical Conversations were facilitated in the style of a talking circles to define what success would look like for each topic and what each person can do to help achieve success. Upon the Summit's conclusion, attendees participated in a Likert-scale survey where 100% of attendees either strongly agreed or agreed with statements affirming their sense of impact, connection, and understanding of their roles within the fraternity and sorority life community.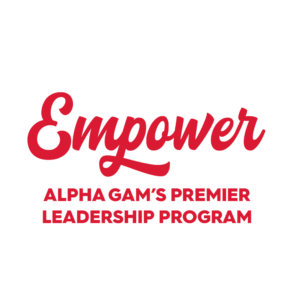 Empower, Alpha Gamma Delta Fraternity
Empower, Alpha Gamma Delta's premier leadership program, is a community-oriented learning opportunity that allows collegiate members to gain personal, professional, and leadership skills. Additionally, Empower enables participants to build relationships with each other and gain an affinity for the organization.
Facilitated by Alpha Gamma Delta alumnae, participants across North America engage virtually in monthly cohort meetings throughout the academic year. Cohorts are comprised of up to 15 collegiate participants from various chapters and with varying leadership backgrounds. The small cohort size cultivates an environment for participants to develop purposeful connections and facilitators provide mentorship. Through the engagement of collegians and alumnae in the program, Empower provides a unique learning opportunity for participants in all stages of their Alpha Gam membership.
Inspired by Kouzes and Posner's Student Leadership Challenge, participants follow a curriculum that connects the Five Practices of Exemplary Leadership with Alpha Gamma Delta's Five Talent Multipliers. Cohorts explore a different leadership practice each month and engage in activities and discussions to deepen their understanding. The program culminates with Empower Institute, a weekend-long in-person experience where participants complete a capstone project and celebrate their success in the program.
Empower is generously funded by the Alpha Gamma Delta Foundation.
Outstanding Change Initiative Awards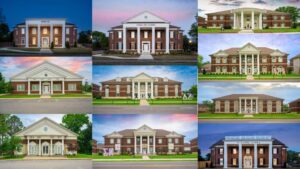 Greek Village Project, University of Central Arkansas
Greek Village at the University of Central Arkansas was a decade-long initiative dedicated to meeting the current and future needs of UCA's growing fraternity and sorority community. With conversations dating back to 2004, Greek Village has been able to not only provide housing but a space for fraternity and sorority members to call their own.
Phase I was completed in 2015 and includes five 10,400-square-foot, 32-bed sorority houses that include a kitchen, dining and laundry facilities, a study room, and a chapter meeting room, as well as a separate complex for National Pan-Hellenic Council sororities that encompasses four 750-square-foot chapter rooms and a common area.
Phase II was completed in 2020 and includes three 7,365-square-foot, 20-bed fraternity houses equipped with a kitchen, dining and laundry facilities, a study room, and a chapter meeting room, as well as a separate complex for National Pan-Hellenic Council fraternities that encompasses four chapter meeting rooms.
This project further showed the University of Central Arkansas's commitment to the betterment of the fraternity and sorority community for today and for years to come. More information regarding this project can be found at https://uca.edu/gogreek/greek-village/

Chapter Support Model, Lambda Chi Alpha Fraternity
In Fall 2019, Lambda Chi Alpha identified the need to reevaluate the traveling consulting model. Lambda Chi Alpha acknowledged that consultant reports, visits that felt like audits, and doing the same thing year over year in the chapter support sphere wasn't moving the needle in a meaningful way. The General Fraternity wanted to find a way to address the threats to fraternity: the forecasted enrollment cliff, changes in the higher education landscape, and insurance premiums, all while ensuring the fulfillment of their mission to inspire and equip men to lead an ethical life of growth, service, and leadership. Lambda Chi evaluated many models from in and outside the industry, and identified the similarities between fraternity chapters and franchise models. Lambda Chi decided to treat chapter leaders as franchise partners/CEOs of their chapter, with an "executive coach" who serves as their weekly checkpoint for executing a strategic plan. This Chapter Support Specialist sets weekly meetings that center an opportunity for staff to challenge and support progress of weekly, monthly, and annual goals. In addition to the Chapter Support Specialist (or Coach), the Learning Outcomes Team developed Training Specialists who provide targeted trainings for chapter officers with the highest level of operational and social risk (i.e. member education, ritualist, social chair, risk manager, treasurer, and secretary) to serve as the primary point of contact, educator, and support system for each of our 170 chapters. This new support model has allowed Lambda Chi Alpha to provide a consistent and exceptional level of support to all active chapters without compromising the quality of service. This model uses various mediums of support including virtual meetings, synchronous and asynchronous training and programs, peer-to-peer learning, in-person chapter visits, and more. It centers education, relationship building, and leadership development to inspire compliance of organizational expectations, minimization of risk, and continued growth.
Diversity and Social Justice Initiative Awards

Lectorials on R.A.C.E., Northeast Greek Leadership Association and The Parallel Agency
The Lectorials on R.A.C.E. Program, hosted by The Parallel Agency at the Northeast Greek Leadership Association Annual Conference, is a series of lectorials focused on Racism, Anti-Blackness, Colorism, and Equity. A lectorial is a large-scale educational program that is underpinned by active student-centered learning, utilizes inquiry-based and adult learning as methodologies of teaching and learning, and involves collaborative and interactive activities in place of traditional didactic lectures and tutorials.The program format is approximately 45 minutes of content and 45 minutes of facilitated breakouts, which include activities like reflection exercises and peer-to-peer interaction, and is facilitated by volunteers that are trained by The Parallel Agency. The program also aims to highlight local Black-owned businesses in an effort to close the racial wealth gap and strengthen local communities. This partnership has grown to impact 1,800+ attendees since its inception, many of whom have noted the program as a transformational experience for their learning journey.
Social Justice Workshop Series, Towson University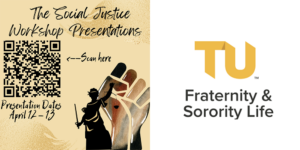 The Social Justice Workshop Series is designed for students to attend 3 workshops in order to learn about various topics in Social Justice. Diversity Chairs must attend 3 workshops, then educate their chapter on the content presented. Diversity Chairs work with their chapter to present content back to the Fraternity and Sorority Life Office in a 10-15 minute debrief conversation. Each chapter determines their contribution(s) to social justice work by selecting one of the following approaches:
Model the way for restorative practices
Reflect on our contributions in leading Social Justice initiatives
Educate Greek Life involvement in Social Justice moments
Evaluate or develop initiatives to allocate equitable resources based on current social justice practices ​
The chapter works together to target a social agenda, restore justice on a social issue, and to provide a more fair and equitable division of resources, opportunities, and/or privileges in the Towson Community.  Presentations include a reflective examination of the Social Justice Workshop Series Focuses and Social Agendas.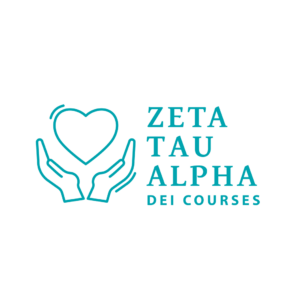 Online Inclusion Courses, Zeta Tau Alpha Fraternity
Grounded in Seeking Understanding that We Might Gain True Wisdom, one of Zeta Tau Alpha's (ZTA) Key Values, and Belonging, one of ZTA's Five Areas of Sisterhood, ZTA created three online courses to provide members with knowledge and tools to build a more inclusive sisterhood. The courses include Building an Inclusive Sisterhood (new members), Inclusive Leadership & Belonging (officers), and Building Belonging: Incorporating Inclusion Into Your Life (alumnae). The courses live on Z-Learning, ZTA's Learning Management System, and incorporate text, video testimonials, personal reflections, and knowledge checks. ZTA understands building an inclusive sisterhood does not happen through one online course, rather through long-term education and support. As a result, the organization opted to create a course not only for new members, but also for officers and alumnae members. Pre- and post-assessment data show these courses are planting the seeds for a more inclusive sisterhood experience for collegiate and alumnae members that is rooted in belonging.
2023 Publication Award Recipients
Essentials Award
"A Strategic Approach to Onboarding New Employees" by Leslie Pedigo
A hot take: students are not our most important stakeholder. While students should be at the top-of-mind when making decisions and developing programming, our time and energy should arguably be spent developing staff and ourselves. Staff Leaders have a stronger ability to influence their paid employees (whether they're part-time student workers or full-time staff) than alumni, advisors, and yes, even students. The better professionals we can be and build, the better our communities will be. This is why a thoughtful onboarding plan and continual training and development of professionals is crucial to the success of our industry.
In 2022, the author made the transition from undergraduate programming and education to staff training and development. In this role, one of her main responsibilities included onboarding new team members at the headquarters level. This article breaks down the process she used to revamp the onboarding process for the organization and can easily be applied to most teams.
Leslie Pedigo is a double graduate of the University of North Texas, earning her Bachelor's in 2011 and her Master's in 2013. Since graduating, she worked professionally in leadership programs at the University of Kentucky and then transitioned to the fraternity/sorority headquarters space. Prior to serving in her current role as Talent Development Manager at Lambda Chi Alpha Fraternity, Leslie worked at Zeta Tau Alpha Fraternity and Phi Sigma Kappa Fraternity on their education and programming teams. She has been a member of the Association of Fraternity/Sorority Advisors since 2012 and has attended ten Annual Meetings. Leslie is a member and active volunteer for Delta Gamma Fraternity and resides in Indianapolis, IN with her husband, Grant, and pug, Franklin.
Perspectives Awards
"Rewriting the Playbook: Post-Pandemic Priorities for Fraternity/Sorority Life" by Stacy Kraus McDonald, Dan Wrona, Karlee Nuttleman, and Dan Bureau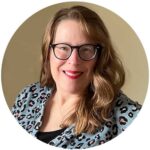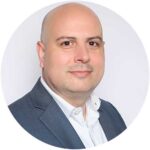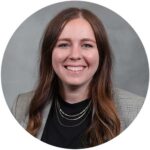 Perspectives editors were interested in hearing from a variety of voices in response to the prompt, "what should the top priority of fraternities & sororities be today?" As a company dedicated to organizational development in fraternity/sorority life, RISE's team has a unique perspective on the issues facing organizations today. The authors reviewed the priorities that emerged from their most recent program review and strategic planning projects across several campuses in search of an answer, and their findings amount to this: the old methods of supporting fraternity/sorority life are insufficient in the current environment.
Practices and approaches in the fraternity/sorority profession have evolved gradually over several decades through learning and adaptation to the changing environment. The volume, significance, and breadth of challenges presented by the post-pandemic environment, however, are so significant that gradual iteration may no longer be sufficient. As they reviewed their recent consulting work, they found six areas where FSL professionals may need to rethink the models used for supporting fraternity/sorority life.
Stacy Kraus McDonald is a Project Leader with RISE Partnerships. Prior to her work with RISE, Stacy worked at the University of Pennsylvania in Fraternity and Sorority Life. Stacy is a current volunteer for Sigma Kappa Sorority and the National Panhellenic Conference. She currently lives outside Philadelphia with her husband, two children, and dog.
Dan Wrona leads RISE Partnerships, where he has provided training and consulting to more than 300 campuses and more than 30 inter/national organizations over the past 23 years. In addition to his work with RISE, he has served as a university administrator, a national fraternity staff member, and a consultant with the North-American Interfraternity Conference. Dan currently serves on the Research Advisory Committee for the Timothy J. Piazza Center for Fraternity and Sorority Research and Reform and as a faculty member for the Interfraternity Institute and the Interdisciplinary Institute for Hazing Prevention. Dan's work has been recognized with the Sue Kraft Distinguished Service Award, the Jack L Anson award, and several other honors. He earned a B.S. in Psychobiology / Cognitive Science and Artificial Intelligence from Albright College and an MBA from the University of South Carolina. Dan is a member of Pi Kappa Phi Fraternity and a perpetual student of organizational leadership, systems science, strategy, instructional design, hazing prevention, neuroscience, and social change.
Karlee Nuttleman has worked with fraternities and sororities in various capacities for almost 10 years. Karlee has worked at the University of Nebraska at Kearney, Indiana University, the University of Dayton, the University of Nebraska – Lincoln, Sigma Kappa Sorority National Headquarters, and Delta Tau Delta International Headquarters. She works part-time with RISE Partnerships as a Project Leader and TechniPhi as a Lead Support Specialist. She is a member of and regularly volunteers for Gamma Phi Beta Sorority. She also serves as co-chair of the AFA Professional Development Committee. Karlee has found a niche focusing on prevention and eLearning efforts within the fraternity and sorority experience.
Dan Bureau is the Assistant Vice President for Student Health and Wellbeing at Louisiana State University. He was the 2004 AFA President and has served AFA in many ways over the last 27 years, including as founding Associate Editor of The Journal of Sorority and Fraternity Life Research and Practice (formerly Oracle: The Research Journal of the Association of Fraternity/Sorority Advisors) and currently as a representative for AFA to the Council for the Advancement of Standards in Higher Education (CAS) where he served as 2019-21 President. He has consulted with over 40 campuses and organizations regarding fraternity and sorority life, including work as part of the RISE Partnerships team. He is the current National President of Phi Kappa Theta Fraternity.
Dr. Charles E. Eberly Journal of Sorority and Fraternity Life Research and Practice Award
"Reconceptualizing Indigeneity Within the Fraternity and Sorority Community" by Robin Zape-tah-hol-ah Minthorn, Natalie Rose Youngbull, James D. Wagnon, and Amber Silverhorn-Wolfe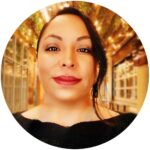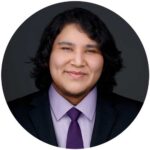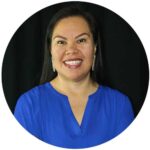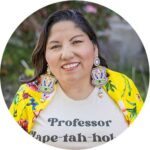 The purpose of this article provides fraternity and sorority communities with an understanding of the impact of a Native American sisterhood on the cultivation in how it conceptualized itself, its centering an Indigenous structure, and how it affirms the women who join through building relationality. Through the first research inquiry of a Native American sisterhood, the findings reveal/highlight how the sisterhood has centered Indigeneity in its conception to how it lives today. Fraternity and sorority communities need to shift their culture to honor Indigenous ways of being.
Robin Zape-tah-hol-ah Minthorn, Ph.D., (Kiowa/Umatilla/Nez Perce/Apache/Assiniboine) is Professor and Department Chair for the Educational Leadership and Policy Studies for the University of Oklahoma. She is currently serving as a Board Member for the Association for the Study of Higher Education and is the first Native American to serve in this role. She has received the Bobby Wright Award for Early Career Contributions to Research in Indigenous Education through the Indigenous Peoples of the Americas Special Interest Group for the American Educational Research Association (AERA) in 2018, and the Exemplary Contributions to Practice-Engaged Research Award from the AERA in 2022. Dr. Minthorn is also the co-editor of Indigenous Leadership in Higher Education published by Routledge Educational Leadership Research Series, Reclaiming Indigenous Research in Higher Education and Indigenous Motherhood in the Academy published by Rutgers University Press and Unsettling Settler Colonial Education: The Transformational Indigenous Praxis Model published by Teachers College Press.
Natalie Rose Youngbull is an enrolled citizen of the Cheyenne & Arapaho Tribes (located in Oklahoma) and descended from the Ft. Peck Assiniboine & Sioux tribes of Montana. Natalie earned her bachelor's degree in psychology from the University of Oklahoma. She continued her education at the University of Arizona earning her master's degree in Higher Education and Ph.D. in the Educational Policy Studies and Practice department with an emphasis in Higher Education. She is an Assistant Professor of Adult and Higher Education in the Educational Leadership and Policy Studies Department at the University of Oklahoma. Natalie studies the experiences of American Indian Gates Millennium Scholars (AIGMS), Native/Indigenous student success, impacts of Historically Native American Fraternities and Sororities (HNAFs), and Native Nation Building, and intellectual leadership and capacity building within tribal colleges and universities (TCUs). Natalie serves as an editor of the Tribal College and University Research Journal (TCURJ), the first peer-reviewed journal focused on research based within TCUs. Natalie is a Gates Millennium Scholar alum and a proud sister (Beta line, Alpha chapter) of Gamma Delta Pi, Inc., American Indian sisterhood.
James D. Wagnon is a Cherokee Nation Citizen from Tahlequah, Oklahoma. He is currently a Ph.D. candidate at the University of Oklahoma, receiving his degree in Adult & Higher Education. James is a Graduate Research Assistant in the Educational Leadership and Policy Studies Department. His research interests include looking into the experiences of Native male professors, Indigenous masculinities, and Tribal Critical Race Theory (TribalCrit). James is also interested in exploring the role of Historically Native American Fraternities and Sororities (HNAFS) and the potential of community-building as a critical strategy for Indigenous students in higher education.
Amber Silverhorn-Wolfe is an enrolled citizen of the Wichita and Affiliated Tribes. She is also of Kiowa, Cheyenne, Arapaho, and Mexican descent. Her pronouns are she/her/hers. Currently, she serves on various boards and committees as an advocate for Native American students within PK-12th grade and higher education settings. Amber is also a full-time student at the University of Oklahoma pursuing a PhD in Adult and Higher Education with an emphasis in Adult and Continuing Education (ACE). She resides in her hometown of Anadarko, Oklahoma with her husband Vincent and their four children. Her life's philosophy is to "leave the world better than how you found it." 
Dissertation of the Year Award, Presented by Dyad Strategies*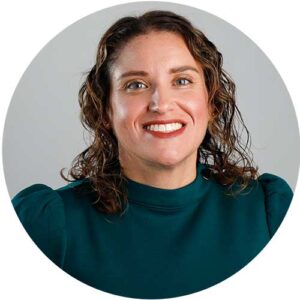 "Finding Family: The Experience of Transgender Students On Gender-Based Membership and Resiliency in College" by Meredith Bielaska
Students seek out individualized supportive networks to navigate challenges, and they use different strategies to overcome adversity in their lives (Greene et al., 2003; Zolli & Healy, 2012). Transgender students may navigate campus in different ways, experiencing a cross-section of varying challenges and issues unique to their understanding of themselves, their identity, and the larger community (Bilodeau, 2005, 2007, 2009; Hill, 2003; Nicolazzo, 2016b). The study explores the experiences of resiliency of transgender students who have joined gender-based student organizations (i.e., fraternities and sororities). This research investigates two main research questions: (a) What is the story of resilience for transgender students who are members of gender-based organizations at colleges in the United States? and (b) To what extent does transgender students' involvement in gender-based organizations contribute to their resiliency in college?
The eight themes developed in partnership with the study participants from this narrative inquiry are (1) Self-Advocacy, (2) Emotional Well-Being, (3) Desire for Connection, (4) Acknowledgement of Individual Strengths and Limitations, (5) Positive Mindset, (6) Recognition of Challenges with Organizations, (7) Feelings of Empowerment from Participating in this Study, and (8) the Benefits of Privilege. Each theme provides opportunity for discussion, understanding resiliency, and the role college communities play in that experience from the view of transgender students. The narratives provided by participants revealed a complex interplay of multiple identities and how these intersections mediate the participants' lived experiences well beyond one singular focus. Thus, the complexities of those experiences demand complex solutions to promote and provide a welcoming college environment. Just as we have long recognized within higher education that no one program, training, or experience will have a long-lasting impact on addressing complex problems within a campus community, it will also take significant work, resources, and time to develop individualized solutions to provide support for all underrepresented students on college campuses, including those who identify as transgender.
Meredith Bielaska is the Chief Panhellenic Officer for Delta Phi Epsilon Sorority and an Area Advisor in the Northeast Region for the National Panhellenic Conference. She holds a Ph.D. in Higher Education Administration from Kent State University, an M.S.Ed. in College Student Personnel Administration from Canisius University, and a B.F.A. and M.F.A. in Graphic Design from Rochester Institute of Technology. She currently works as an Assistant Rowing Coach for the Women's Varsity Rowing Team at Franklin & Marshall College in Lancaster, PA. In her spare time, she creates and sells artwork and other custom creative pieces from her home studio and competes nationally in Master's Rowing competitions.
*The AFA Foundation celebrates Dyad Strategies' commitment to advancing sorority & fraternity research and thanks them for their generous gift designed to endow this award in perpetuity.