As a fraternity/sorority professional, the impact of the work you do is much broader than you may realize. It's a chance to instill and nurture the values we believe in and the principles we stand for in the young people who will lead our country, businesses, and communities one day.
The First 90 Days program, made possible through the generous support of Sigma Chi Fraternity to the AFA Foundation and developed by RISE Partnerships, helps new fraternity/sorority professionals acclimate to one of the most unique roles in higher education. Through a series of interactive virtual sessions, participants build their networks, understand their positions, and learn how to put their expertise into practice.
The program has been designed based on a needs assessment of fraternity/sorority professionals and stakeholders at every level of expertise. The result is a developmental experience that provides clear expectations about what it means to be a campus-based professional and helps participants transition into the role more effectively.
During the program, participants interact with a variety of colleagues to build a network of expertise that they can draw upon throughout their career. They integrate professional philosophy into daily practice, and they work with their supervisor to clarify what is expected of a fraternity/sorority professional. The experience also helps participants identify their continued professional development needs and aspirations beyond the program.
Whether you've just started, or are several months into your new job, the First 90 Days Program is designed for those who are eager to improve themselves so that they may better serve those they lead. The program is best suited for new fraternity/sorority professionals in their first year of practice.
Facilitator Information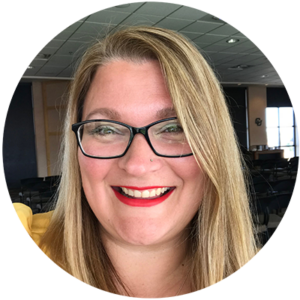 Stephanie Baldwin
Director of Fraternity & Sorority Life | University of Colorado Boulder
Stephanie Baldwin, a committed facilitator and fraternal advocate, is the Director of Fraternity & Sorority Life at the University of Colorado Boulder. In this role, Stephanie oversees the affiliated fraternity & sorority community, coordinates community-wide educational and risk management initiatives, and serves on a number of division wide committees working to improve the relationship fraternity & sorority Life has with the institution. Prior to working at CU Boulder, Stephanie was the Assistant Director for Leadership Development at Utah State University where she advised the fraternity & sorority community, the campus programming board and helped facilitate and organize a number of leadership trainings and institutes. In service to the broader fraternal world, Stephanie is an active volunteer for the Association of Fraternity/Sorority Advisors and facilitates (both as a lead and a small group) a number of leadership institutes for a variety of fraternal organizations. She enjoys travel, crafts of all kinds, bowling in a local community league and spending time with her husband, Ben, and her 7-year-old, Teddy. Stephanie is a graduate of Southern Utah University and Utah State University and is a member of the Theta Sigma chapter of Alpha Phi International Women's Fraternity.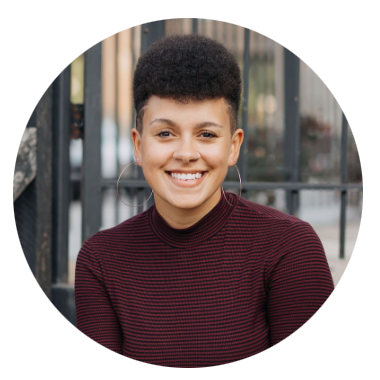 Christina Parle
Owner | Social Responsibility Speaks
Christina Parle (she/they) is an equity, inclusion, and diversity (EID) educator and consultant with her company, Social Responsibility Speaks, and she recently served as the Director of Chapter Services and Conduct for Zeta Beta Tau Fraternity (ZBT). Christina believes she has a social responsibility to educate others and create space for dialogue related to these concepts. Much of her work is rooted in unlearning, conflict resolution, and effective communication. Christina's particular interest is on language and its impacts. Christina is also the President of the Association for Student Conduct Administration (ASCA). Christina has specific experience in behavioral conduct, curriculum writing, and leadership education. Much of her work is rooted in unlearning, conflict resolution, and effective communication skills.
Christina is a Kansas City, Missouri native. Prior to her work at ZBT, Christina served as the Assistant Director of Student Conduct and Community Standards at the University of Kansas (KU) where she served as the Student Housing liaison and then transitioned to a focus on student organization misconduct. Before KU, she served as a Fraternity and Sorority Advisor at Western Carolina University where she advised the Panhellenic, Interfraternity, and National Pan-Hellenic Councils. Christina earned her bachelor's in criminal justice and political science at the University of Central Missouri and attended Penn State where she earned her master's in higher education with an emphasis in student affairs. While at Penn State, she completed a graduate assistantship in student conduct and served as the primary advisor for the National Pan-Hellenic Council and the Multicultural Greek Council for a semester.
Supervisor Information
Supervisors, there is a small time commitment on your end with the First 90 Days program. We will provide you with reflection questions to utilize with your staff member completing the First 90 Days program during your one-on-one meetings. The hope is these discussions will provide a well-rounded experience where participants are learning from our program facilitators but also integrating the learning into their work with you and your community. The time commitment is approximately 2-3 hours a month.
"Thank you for keeping me in the loop of the bi-weekly sessions and discussions. My staff and I discuss this at their 1:1 and our weekly staff meetings. Their continued growth inspires me. I believe their participation in First 90 Days was an excellent investment not only for them, but our office, the university, and the greater fraternity & sorority life community." – Fall 2020 Cohort Member Supervisor
Registration
'First 90 Days' registration is now live! Interested participants can register through their portal in FSCentral.
Need help navigating to the registration? Click here for a step-by-step guide to how to access registration within FSCentral.
Registration Cost: $175
Registration Deadline: Friday, August 18.
Questions?
Please email AFA's main email, info@afa1976.org, with any questions.