We've been fortunate to be members of the Association of Fraternity/Sorority Advisors (AFA) for eight and 15 years, respectively. Attending the Annual Meeting is always something to look forward to. The opportunity to connect with old friends, meet new colleagues, and learn a thing or several about this amazing gift that we call "fraternity and sorority" is appreciated, and in doing this, introductions are always shared. "Hi! My name is (insert name). I work at blank and I'm a member of a local organization." Insert gasp, or a comment of "Wow! I haven't heard of them," or "Oh," with a soft smile. Now this isn't always the experience we've had, but it's happened more often than not.
Elana
Let's take a stroll down memory lane. I joined my sorority, Sigma Gamma Phi – also known as Arethusa, in the Spring of 2011 at SUNY Oneonta because I met members who were engaged on campus like me who were resident assistants, orientation leaders, part of residence life leadership, and more. When I met them, I felt instantly connected to them and loved to see that they were a member of a sorority and involved on campus. When I learned about the rich history of my sorority, which was founded in 1870 and then in 1894 on my campus, I felt like she was part of something bigger and has kept up my involvement to this day with the Arethusa United Alumnae Association. Sigma Gamma Phi, Arethusa Sorority was founded at SUNY Brockport in 1870 and currently has 4 active chapters at SUNYs Geneseo, Oneonta, Potsdam, and Fredonia.
Jess
I joined my organization, Theta Chi Epsilon, at Michigan Technological University in the fall semester of my sophomore year. My first year on campus was spent exploring my options, but I also considered transferring to another institution. When I decided not to transfer, I thought about all the connections that I made throughout the sorority community, other local sororities and NPC organizations, and who I wanted to call "sisters." While I had some strong friendships throughout, Theta Chi Epsilon was a group that I felt supported by and cared for, and like it was a group of women that would challenge me to be the leader I hoped to be and have fun with. This is what I was hoping for in a sisterhood. Also, this was the first sorority on a male-dominated campus established in 1941, which I thought was pretty cool too.
As you can see, it was about connection and finding people who would support them on their worst days, celebrate with them, and challenge/support them toward their dreams.
Local fraternal organizations (Locals) exist on college campuses for a variety of reasons. As a matter of fact, most inter/national organizations started as a local fraternity or sorority. Yet today, many local organizations are treated like a mystery when they are often quite similar to inter/national organizations. They're filled with people who have committed to a purpose, a set of values, engage in a variety of activities, and ultimately want to belong to a group that they've chosen to call family. We even operate similarly with chapter meetings, rituals, have causes we invest in and give our time to, pay dues, and have members who 'live, eat, sleep, and breathe' our organizations along with members who loathe going to chapter meetings. Sound familiar?
Many of the reasons listed above are why people join locals. Additional reasons may be based on wanting a more intimate and close-knit membership experience that wouldn't require a certain number of people to join at one time. Another reason could be that some may feel a deeper sense of connection to their organization because of its history, or a deep connection to the roots of its founding institution. An additional reason is that someone may be looking for brother/sister/sibling-hood but may not be able to afford the membership experience associated with an inter/national organization. A local organization can provide an option for membership at a significantly reduced rate, since money stays locally with the chapter in a local budget. We would, however, be naive to not mention that there may be folx who decide to join local organizations just for fun and for less accountability and oversight.
At the core of our organizations, we are all similar to inter/national organizations. Now it is important to recognize that there are differences, especially concerning the role of the Fraternity Sorority Advisor (FSA) in supporting local organizations. Supporting a local organization is similar to supporting any other chapter, but the FSA may be one of the only people looking out for the organization's interests and advocating on their behalf. It is uncommon for local organizations to have full alumni boards of advisors and most do not have a national or regional board of staff. Organizational volunteers and advisors are passionate people who want the chapters to do well, however, their roles may be more about morale-boosting than providing accountability. As an FSA, it is important to have a community support approach and to build trust and rapport with the active members and some of the alumni. Many local organizations may have been on campus longer than the inter/national organizations and may not want to explore opportunities to affiliate with an inter/national organization due to their rich history and reasons for founding.
These organizations will need the FSA's help with operations and gathering ideas on best practices to keep them relevant. It is important to not "other"the local organization or treat them as if they are less important than inter/national organizations. For example, a campus professional can normalize many different leadership structures or positions instead of sharing that one way or model is the best because many inter/national organizations use it, so local organizations should, too. These organizations want to be seen and heard, however, it is not uncommon for local organizations and their members to feel othered, even when members become professionals in our field.
Leadership in local fraternal organizations also looks similar, however, Locals lack inter/national leadership programs, retreats, or institutes to further their abilities and connection to their organization. FSAs should encourage these organizations to engage with the institutions' leadership programs or find ways to bring them extra development to even the playing field with national organizations. For example, when deciding on delegations for regional/national conferences such as AFLV Central/West, NGLA, SGLA, etc., consider the local members who may benefit enormously from that experience. It will also be important to prepare them for these experiences as they may feel a bit left out when they see their peers connecting with brothers and sisters across the country. For example, help them plan what they will do during an affiliation lunch as they often do not have another member of their organization to sit with and can feel left out.
Our hope in sharing this piece about local organizations is so the mystery can be taken away and prevent students who are affiliated with local organizations from being treated like we have often been as professionals. We must remember that regardless of affiliation, inter/national or local, membersare seeking membership and connection and should receive the same support, respect, and recognition as everyone else.
About the authors: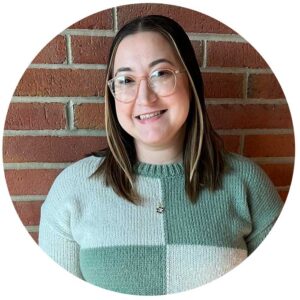 Elana Levy (she/hers) currently serves as the Assistant Director for Fraternity and Sorority Life at Michigan State University. She advises the National Pan-Hellenic Council and the Panhellenic Council and focuses on risk prevention. Elana graduated from SUNY Oneonta with her Bachelor's in Fashion & Textiles and Communication studies and graduated from Kent State University with her Master's of Education in Higher Education Administration and Student Personnel. Elana is an active alumna of SUNY Oneonta, her sorority Sigma Gamma Phi, Arethusa and enjoys volunteering for NGLA and several national organizations.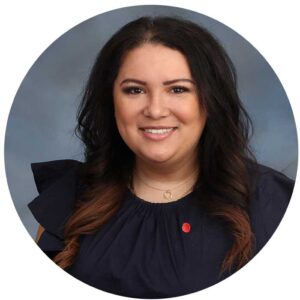 Jess Turuc (she/hers) has worked as a fraternity and sorority professional on various college campuses for the last 15 years and currently serves as the Director of Fraternity and Sorority Life at the University of Mississippi, where she oversees a community of nearly 8,000 fraternity and sorority members. She earned a Bachelor of Arts from Michigan Technological University, where she joined Theta Chi Epsilon, and a Masters degree in Higher Education Administration from Georgia Southern University. Jess serves as the co-chair of the NASPA FSL KC and chair of the FSL speciality for the Higher Education Consortium Certification program. She enjoys  her volunteer opportunities with AFA, AFLV and several inter/national organizations.